Our bison meat is exclusively grassfed and grass finished on our farm in Earlton, Ontario. Taste the difference by visiting a butcher shop near you!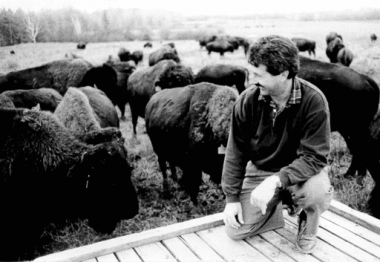 Our family has ranched bison in Northeastern Ontario for 50 years. We're proud to be among the oldest in Canada, and one of the largest in Eastern Canada.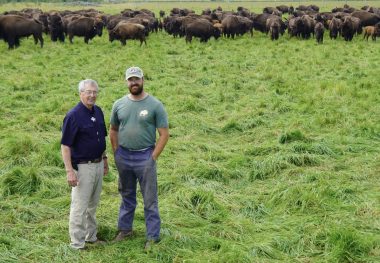 From one generation to the next, we're passionate about what we do. Pierre and Charles are experienced ranchers who love to talk bison!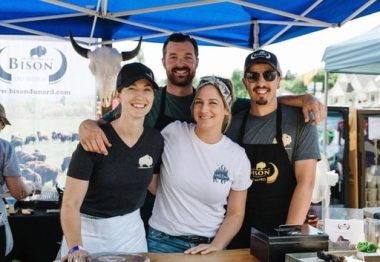 We are proud to support the local food scene and to help further the bison industry with our fellow Canadian producers.
See bison up close and learn about this impressive animal! Our 1.5 hour tours feature a tractor-towed wagon ride through the pastures where our herd of 400 bison grazes year-round.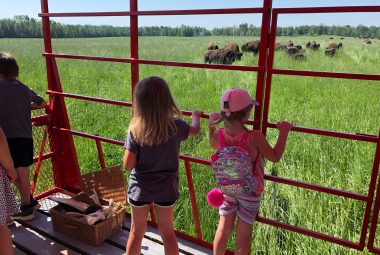 See bison in their natural environment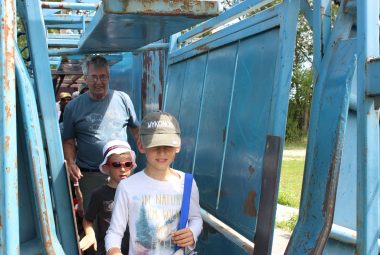 Walk through our extensive corral facilities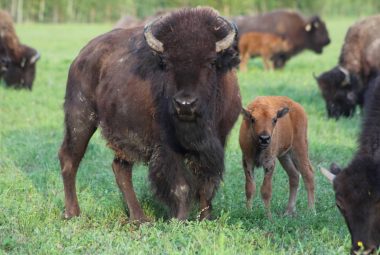 Spot newborn bison calves