Grass fed. Nutritious. Flavourful. Bison is a naturally, extra lean meat with fewer calories and more protein than other rival meats.

We have a simple feed protocol: pasture in summer months and quality hay in winter time. If you want to add to your herd or start one, look to us for quality breeding stock!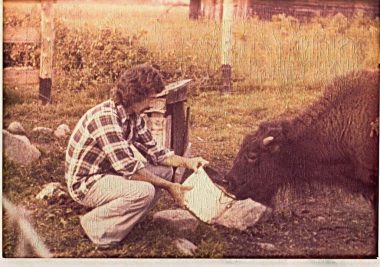 Our family has ranched bison in Northeastern Ontario for more than 45 years. We're proud to be among the oldest in Canada, and the largest in Eastern Canada.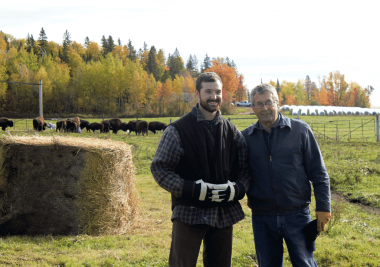 From one generation to the next, we're passionate about what we do. Pierre and Charles Bélanger love to talk bison!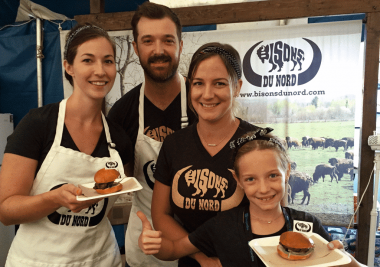 We are proud to support the local food scene and to help further the bison industry with our fellow Canadian producers.